Better Environment, Better Mozambique
Our pledge is to find solutions that make the environment a productive factor in the sustainable development of Mozambique.
To reach these goals, IMPACTO shall ensure first-class technical and professional quality, in line with the highest national and international standards.
---
ONGOING PROJECTS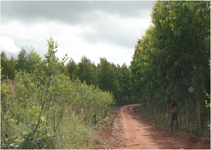 Environmental and Social Impact Study for the Forestry Plantation Project in Manica and Zambezia provinces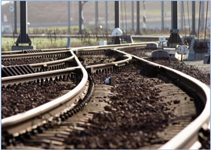 Environmental Impact Assessment and Resettlement Plan for the construction of a railway line from Moatize ( Tete Province) to Macuse( Zambezia Province) and a port at Macuse.


---
CLIENTS | NATURAL GAS, PETROLEUM & FUELS

Exxon Mobil

TOTAL

ENI

SASOL

PUMA

---

BP

SCHULUMBERGER

ENGEN PETROLEUM MOÇAMBIQUE

ENHILS

National Hydrocarbon Company (ENH)

CLIENTS | MINING & INDUSTRY

VALE Moçambique

JINDAL Mozambique Minerais

TWIGG

Rio Tinto Coal Mozambique

NCONDEZI COAL COMPANY Ltd

---

Capitol Resources Limitada

ETA STAR Moçambique SA

Minas de Moatize Lda

Damodar Ferro Limitada

Strata Group Services

CLIENTS | RIVERS, WATER DAMS AND HYDROGRAPHIC BASINS

Hidroeléctrica de Mpanda N´Kuwa

ATP Moçambique – Engenharia e Consultoria

COBA

Andrade Gutierrez-ZAGOPE

National Directorate of Water (DNA)

---

ARA-SUL

FUNAE

FIPAG

MIREME

Tanzania Electricity Supply Commission

CLIENTS | PORTS, AIRPORTS, RAILWAYS, ENERGY AND TELECOMMUNICATIONS

Caminhos de Ferro de Moçambique

CDN

ESSAR – Shiping, Ports & Logistics

CORNELDER

CVRD

---

NEXANT

FUNAE

EDM

SASOL

PB Power