Environmental Impact Assessment and Resettlement Plan for the construction of a railway line from Moatize (Tete Province) to Macuse (Zambezia Province) and the port of Macuse.
Client:
Thai Mozambique Logistics  (TML)
Provinces Covered:
Tete and Zambezia
Districts Covered:
Moatize and Mutarara Distrcts in Tete Province and Mopeia and Nicoadala Districts and part of  Quelimane City in Zambezia Province.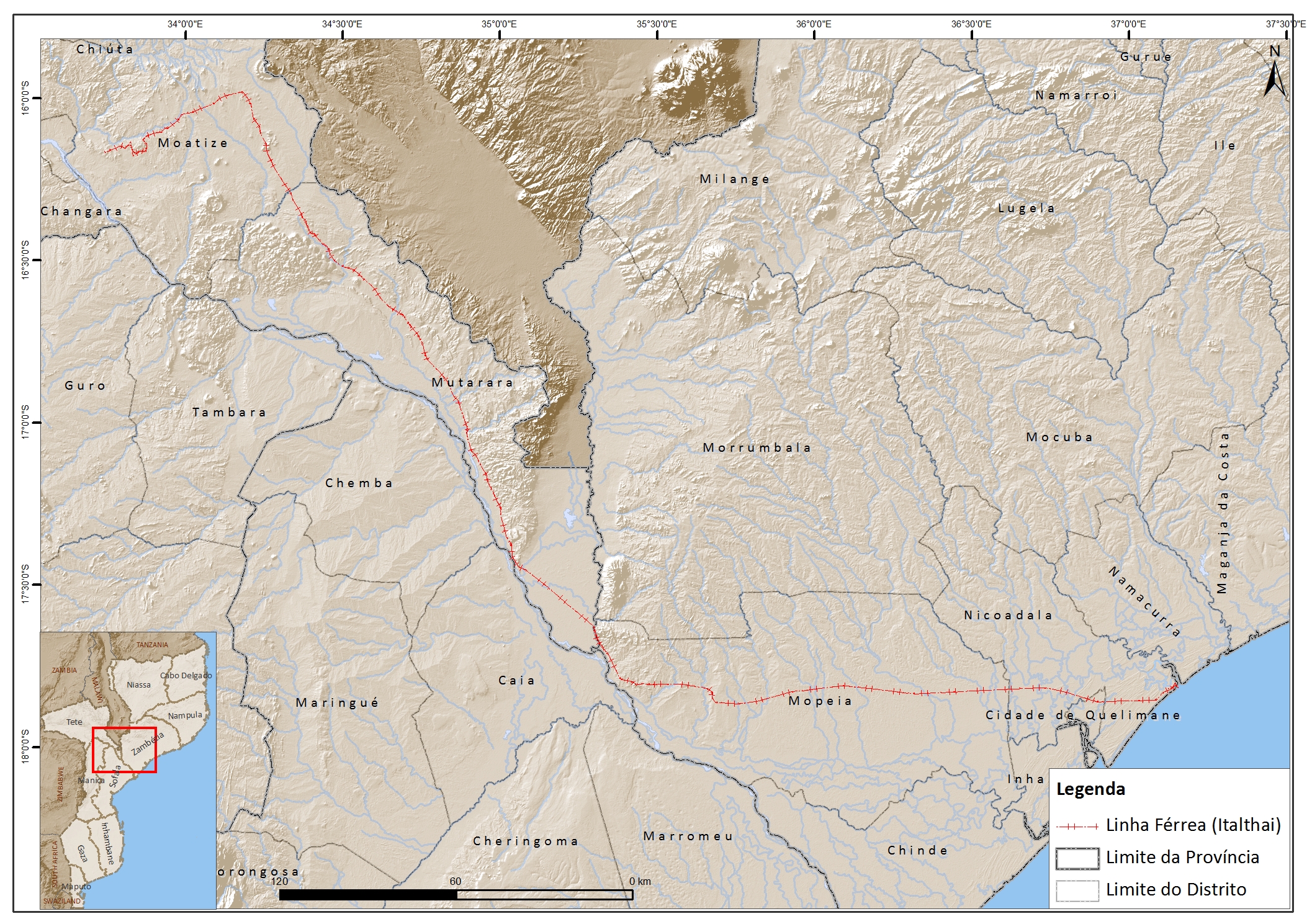 IMPACTO is responsible for the EIAs and the RAPs for the integrated project to build a railway line from Moatize to Macuse, of approximately 500 km in length, and for the port of Macuse, which is located on the south bank of the mouth of the Macuse River, some 35 km northeast of Quelimane.
Railway
The government of Mozambique aims, through its Ministry of Transport and Communications, to build a railway line and a seaport to facilitate the delivery of coal from the Tete coalfields.
The railway will be built in the provinces of Tete and Zambezia, crossing the districts of Moatize and Mutarara, in Tete, and Mopeia and Nicoadala, in Zambezia; a short stretch of the line will also cross the city of Quelimane.
The following major activities will be undertaken in the construction phase: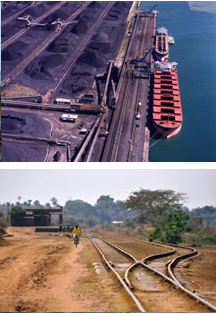 Preparation of the sub-base, which includes excavation, embankments and compaction, an estimated 23 million m3 of earth will be moved.
Preparation of the base consisting of trapezoidal shaped broken rock.
Laying of sleepers and rails.
Construction of 40 bridges of different dimensions and various aqueducts.
Construction of two main stations, in Moatize and at the port of Macuse, two intermediate stations at Quelimane and Mutarara and 10 halts along the route of the railway.
Construction of facilities for the maintenance and repair of rolling stock.
Installation of equipment for control of communications/operations and signalling.
Port of Macuse
The Port of Macuse will be a deep water port, with capacity between 25 and 100 metric tonnes per annum (Mtpa) to accommodate dry bulk carriers up to 150,000DWT. It is located at the mouth of the Macuse River, in the Maquival Administrative post, Nicoadala District, Zambezia Province
The construction, to be carried out in three stages, will include a coal terminal (with capacity for vessels of 150000DWT), a terminal for petroleum products (with capacity for vessels of 1000DWT) and two wharves for roll on – roll off vessels and berthing of tugs. The port is expected to be ready to commence operations in 2020.
The development of the infrastructure and facilities  is likely to cause impacts on the environment. Moreover, there are settlements that could be directly or indirectly affected by the construction of the port, hence the need for Impacto to prepare a resettlement plan.