Services
Impacto, Lda is a company recognized in Mozambique for the quality of the services it provides in the environmental field. Over the last 25 years we have provided services to clients in the private and the public sectors in the fields of gas, petroleum and fuels, mining and industry, roads and bridges, railways, ports, rivers, dams hydrographical basins, power transmission lines, agriculture, forestry and tourism.
We have successfully carried out more than 300 environmental impact assessments, all approved by the Ministry of Land and Environment, in strict compliance with the quality standards demanded in Mozambique and at international level.
The main services we can provide are:
Environmental Impact Assessments
Socioeconomic studies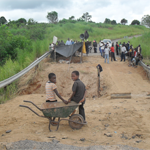 We have carried out over 300 environmental impact assessments (EIA) approved by the Ministry for the ex Coordination of Environmental Action (EIA) and newly created Ministry for Land, Environment and Rural Development. Our EIAs comply strictly with the highest standards of quality both at home and internationally.
Read more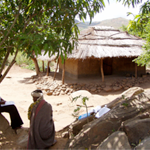 We are a wholly Mozambican company, fully knowledgeable of the diversity and specific nature of our country and we are familiar with local conditions and culture, which are key factors in any environmental and socio-economic study.
Read more
Preparation of Resettlement Action Plans
Public Consultation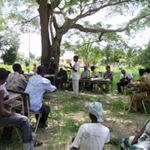 Resettlement is a critical social process that requires a technically sound approach, adapted to the real conditions in Mozambique. IMPACTO, with its team of senior consultants in the area of resettlement, has prepared a number of Resettlement Action Plans (RAP) that have been shown to be effective in their implementation.
Read more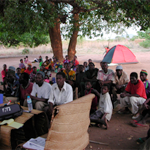 IMPACTO is the Mozambican company with the greatest experience and success in the organisation and implementation of public consultation at community, district, province and national levels.
Read More
Environmental Audits
Strategic Environmental Assessment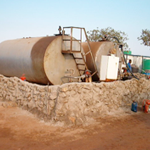 We have conducted environmental audits for a number of clients, including ENI, PETROMOC, CFM and Corrredor de Desenvolvimento do Norte.
Read more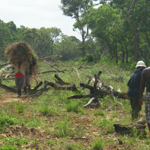 IMPACTO was the first company to conduct a successful Strategic Environmental Assessment (SEA) in Mozambique. It was carried out in coordination with MICOA (now MITADER), as part of the implementation of the MICOA (now MITADER) -led SEA of the coastal zone of Mozambique.
Read more
Training and Capacity Building Programmes in the Area of Environment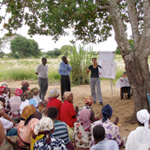 IMPACTO provides environmental training programmes for the government and the in the public sectors.
Read more